WORLD's CUTEST COMFY SHORTS - TROPICAL COLORS
Regular price
$45.00
Sale price
$37.00
You Save $8.00
/
---
THE MOST, Demanded Shorts In The Market! (They're Super Comfortable And Fit Perfectly)
REDY TO BOOST Your Work-Out With The Tropical Colors?

(Designed For The GYM But Are SO Soft They Could Be Worn As Pajamas!)

The main GYM/Workout accessory for people searching for better mobility and a truly comfortable experience, and it's also perfect for a day-to-day basis. So cute and versatile that you can match it with any outfit.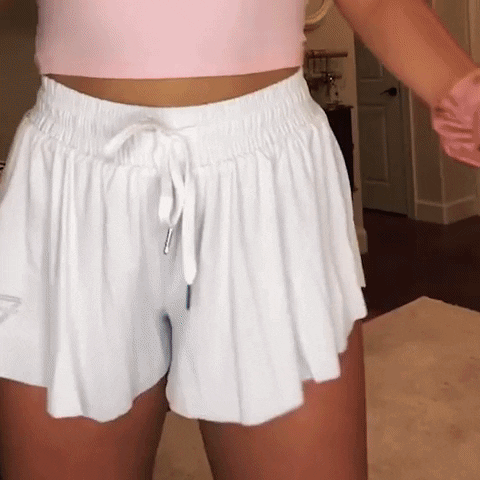 GOODBYE TO BORING LEGGINGS.

It's not crazy to say that these shorts stand out to the eye, and that everyone wants them...

Stand out from the crowd in and out of the gym by setting the trend wherever you wear your shorts!

Say goodbye to boring leggings, and say hello to a fun, movement-filled shorts!



ULTIMATE MATERIAL FOR HEIGHTENED PERFORMANCE.

Take your traning outfit to the next level.
This 2-in-1 garment gives you the comfort of a skirt, and the versatility of soft, stretchy shorts.

With High quality materials bonded and prepared for any exercise or physical activity!



ELASTIC, LIGHT AND BREATHABLE.

The three most important characteristics of sportswear, united in a Short.

Forget about tight, uncomfortable leggings that only stylize your body... With the Comfy Shorts, besides being cute, they allow you to successfully perform any type of exercise.

Our Shorts have an added quality, which

 

will maintain the elasticity, color and movement

 

of the Shorts

with each wash and over time.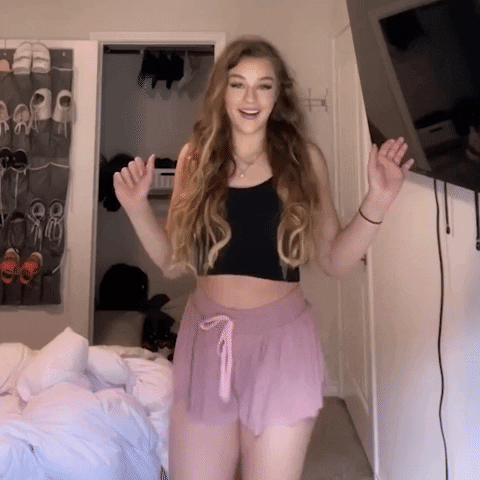 IMPROVE MOTIVATION AND SELF-ESTEEM.

You are what you wear, and that is why wearing cheerful clothes will make your life better in every way.
- Book by Professor Karen Pine from the

University of Hertfordshire

suggests that what you wear can boost or lower your self-esteem.

100 DAY GOLD GUARANTEE.
(Money-Back +$70)

If these are not the cutest/comfyest shorts you have bought ever, we will refund your money ASAP, no questions asked. And we will give you extra $70 for the inconvenience caused...
Material: 25% Nylon / 55% Spandex / 20% Artisan Cotton.
Details: Built in spandex. Flowy outer shorts. No pockets. Draw string / elastic waistband. 


- Updated Table: Find your perfect Size! 
(Accurately Measured)
---
What Clients Say
"In love with these shorts! I get compliments every time I go out!"
- Kiyana B. 1/2/22

"Soft, comfy, flowy and in my opinion would fit any body style and they would rock it. I'm 5'2 190lbs and I wore a large. Love these. Also bought the black one"
- Shayna W. 5/30/21

"These are honestly the nicest shorts I own! So soft and so cute!! I bought very color :)"
- Layla G. 12/18/21
"These are the softest shorts I've ever owned! I immediately ordered the 2 other colors after I tried them on!!"
- Jenny T. 2/12/21

"I LOVE these shorts! They are super soft and comfortable. By far my favorite pair of workout shorts! :)"
- Kayla R. 1/7/22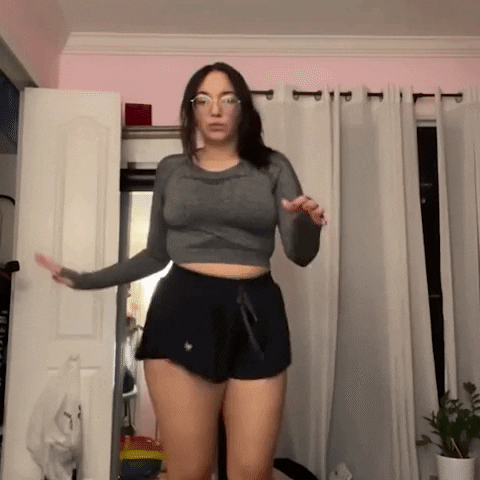 To Grab, Two "WORLD'S CUTEST SHORT" +1 Totally FREE + 2 Books:  Go up until you reach the Button "Add To Cart" And select your favorite Pack! (Books are included in the order!)

PACK 3 + 2 BOOKS: TOTAL VALUE: $145
OFFER: EVERYTHING TODAY FOR: $64
SAVE A TOTAL OF: $81

"If you want yours, Hurry Up! This offer is limited, we can't do it every day... When the counter reaches 0 the offer will end!"
 

- 100 DAY GOLD GUARANTEE:


 If these are not the cutest/comfyest shorts you have bought ever, we will refund your money, no questions asked. And we will give you extra $70 for the inconvenience caused... Just send us a message to our email info@facialglows.com or on instagram @facialglowco with the word Full+70.


FAQ:

- How long does it take to get to my house?
FREE Standard US Shipping: 7-12 business days to all USA. We ship with USPS guaranteeing the fastest shipping time in the entire US, and all orders are tracked, so you can always see where it is. All orders will be dispatched from our warehouse within 1-2 business days. 

- Will the size indicated in the table suit me?
100%, we have updated the table until we have perfected it, your size will be the one indicated in the table for sure, and if not, you can exchange or return it without problems with our gold guarantee. But if you have doubts, contact us: info@facialglows.com.

- ¿How do I recive my Free Digital Books?
After purchasing your Short/s you will receive an email with everything you need to know and the link to download it, if this email does not arrive, you can contact us and we will give it to you immediately.

- What is the correct way to wash them?
We have verified that to maintain the qualities of this garment over time, we must either wash it by hand, or with cold water and then hang it to dry. In this way they will always be soft and super comfortable!

- Are these shorts very breathable?
Yes, they are made of spandex and nylon,
materials designed to breathe, and that are super comfortable to wear.

- Are these shorts worth buying?
Simply and definitely yes!
The comments speak for themselves, if you like to wear cute and comfortable clothes, these are your shorts.

Order Now and you receive it in the next 7-12 days!

---
Did you know that many of our competitors ship straight from China which can take over 20 business days.
We have our own warehouse allowing free 7-12 day reliable shipping.

Order Now and you receive it in the next 7-12 days!
---

DON'T WAIT!
Due to high demand we often sell out. If you have any further questions like, restock, size, or waist measurements please email us at info@facialglows.com or DM our IG @facialglowco.
Ready to wear the most comfortable shorts? Ours have the secret formula, you will feel it as soon as you put them on...
---
Email us your testimonials at info@facialglows.com to be featured!

- Do you have any doubts or questions?

Send us your question to our customer service email info@facialglows.com, we usually respond in less than 15 minutes. Or send us a DM to our official instagram @facialglowco, we respond in less than 30 minutes.